This quote by the late management guru, Peter Drucker, represents why most companies invest in data analytics. How can you manage or optimize your business initiatives if you are not measuring their outcomes? Just because you measure something does not guarantee that you will manage it, however, measurement is the starting point.
Data analytics is the science of analyzing raw data to draw key insights, draw valuable conclusions and take action to increase business efficiency. Techniques of data or business analytics can reveal trends and metrics that would otherwise be lost in the mass of information. This information is used to optimize processes and increase efficiency of a business or system. That sums up why data analytics is important.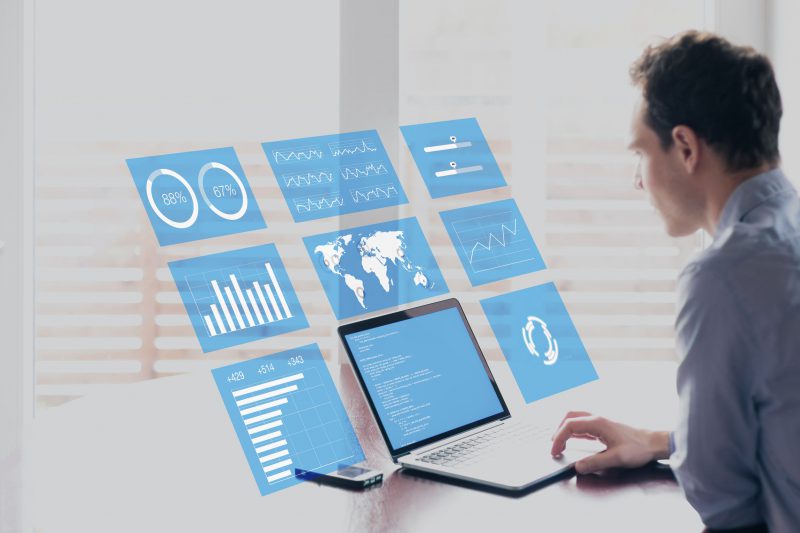 Data analytics is broken down into four basic types.
Descriptive analytics describes what has happened over a given period. Have the number of views gone up? Are sales stronger this month than the last?

Diagnostic analytics focuses more on why something happened. This involves more diverse data inputs and a bit of hypothesizing. Did the weather affect beer sales? Did that latest marketing campaign impact sales?
Predictive analytics moves to what is likely going to happen. What happened to sales the last time we had a hot summer? How many weather models predict a hot summer this year?

Prescriptive analytics suggests a course of action. If the likelihood of a hot summer is measured as an average of these five weather models is above 58%, we should add an evening shift to the brewery and rent an additional tank to increase output.
So data analytics is important because it helps businesses optimize their performance. Adopting analytics into a business means better business decisions and better understanding of market trends. This means better products or services made available more efficiently & cost effectively.
Analytics is a powerful tool in today's marketplace. Industries and organizations are generating vast amounts of information which has heightened the need to interpret and analyze that information to gain competitive advantage in the market. According to a recent study by MicroStrategy, companies worldwide are using data to:
Boost process and cost efficiency (60%)

Drive strategy and change (57%)

Monitor and improve financial performance (52%)
Research also shows that, over the next three years and beyond, 71% of global enterprises predict their investments in analytics will accelerate.
These statistics further ascertain why analytics is important for organizations of all sizes. Another way to look at it is to evaluate what it would be like to NOT have information on your business. The following quote by Arthur C. Nielsen, the founder of ACNielsen, highlights that any investment made in Business Intelligence & Data Analytics will be less than the price you'll pay if you don't know how your business is performing. Consider the missed revenue opportunities and potential cost savings you would be giving up.