President Joe Biden signed the American Rescue Plan Act into a law on March 11th, 2021. Officials of the administration and leaders of various associations have claimed that the $ 1.9 trillion plan should be transformational. The key will be to fully utilize all provisions of the American Rescue Plan for Small Business.
I had the opportunity to attend a White House Briefing organized by Small Business For America's Future, Business Forward & other partner organizations. The briefing included a conversation with Bharat Ramamurti, Deputy Director of the National Economic Council. The conversation focused on American Rescue Plan for Small Business. One highlight was that spreading the information was most essential for the success of this law.
I have tried to put together all relevant information and benefits of the American Rescue Plan for Small Businesses & Startups. Let us start with some highlights: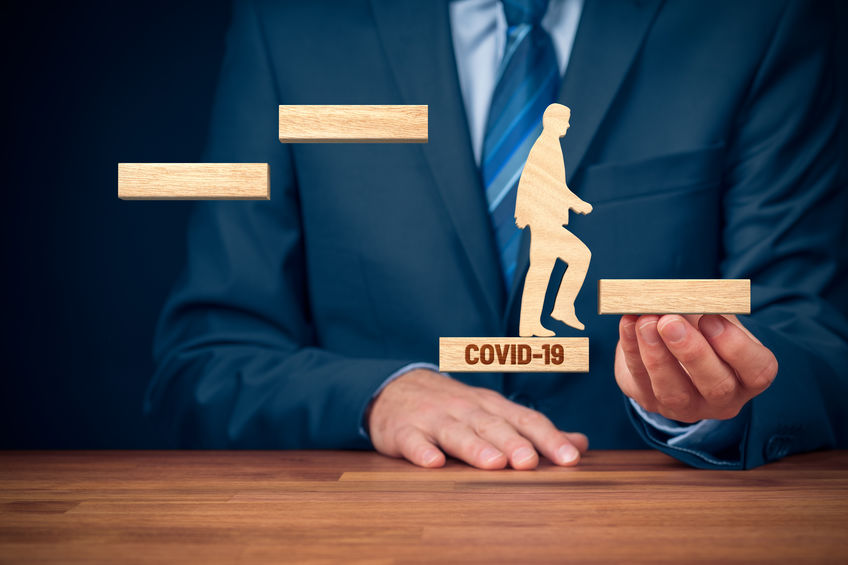 Paycheck Protection Program (PPP)
UPDATE: PPP LOAN DEADLINE EXTENDED TILL MAY 31 2021.
Paycheck Protection Program commonly known as PPP is a loan offered by the Federal Government. Purpose of this loan is to incentivize small businesses to continue paying wages to their staff. The scheme comes with a high possibility of loan forgiveness if the funds are utilized as desired.
PPP loans were originally being offered till March 31st, but both the House & Senate have passed the PPP extension act. This has also been signed by the President pushing the deadline to May 31st.
The American Rescue Act opens PPP to more underserved business with the following changes.
Revised funding formula for sole proprietors, independent contractors, and self-employed individuals.
Allowing small business owners with prior non-fraud felony convictions to access PPP.
Allowing small business owners with student loan delinquency to access PPP.
Allowing the use of Individual Taxpayer Identification Number (ITIN) by  non-citizen small business owners who are lawful U.S. residents to access PPP.
Economic Injury Disaster Loan
This is a low interest loan designed to help businesses take care of their running expenses and other fixed liabilities. This is targeted at businesses who have suffered severe loss of revenue because of the pandemic.
All small businesses including qualifying agricultural businesses (less than 500 employees) and nonprofit organizations in the United States are eligible for this loan. Following are some highlights.
Loan amount

24 months of expenses or maximum of $500k for loans starting April 6th, 2021
Provision for loan increase in case for prior approved cases
Terms

Maximum term of 30 years
75% APR for Businesses & 2.75% APR for Nonprofits
No pre-payment penalty

Funds can be used for

Working capital
Operating expenses like heath care, rent, utilities, servicing debt etc.

Collateral is required for loans above $25000
The loan is NOT forgivable
Shuttered Venue Operators Grant
This is a grant, not a loan, designed to rescue venue operators that were in operation as of February 29th, 2020. The grant can be equal to 45% of gross revenue up to a maximum of $10 million. You must be one of the following to be eligible for this grant:
Live venue operators or promoters
Theatrical producers
Live performing arts organization operators
Specific museum, zoo, or aquarium operators
Motion picture theater operators
Talent representatives
A Business entity owned by one of the above
These funds can be used as working capital, running payroll and to take care of fixed expenses including marketing expenses.
IMPORTANT: Venue operators who have availed PPP will have this grant reduced by the loan amount.
SBA is authorized to pay six months of principal, interest, and any associated fees that borrowers owe for all 7(a), 504, and Microloans reported in regular servicing status (excluding Paycheck Protection Program loans). This debt relief to borrowers was originally dependent on the loan being fully disbursed prior to September 27, 2020 and does not apply to loans made under the Economic Injury Disaster Loan program.
Refer the official website for more details: https://www.sba.gov/funding-programs/loans/covid-19-relief-options/sba-debt-relief
Restaurant Revitalization Fund
This will be offered as a direct grant to restaurants and other qualifying food businesses. More information is awaited and expected within the next 7-10 days. The administration is hopeful to start accepting applications within the month of April 2021.
Community Navigator Pilot Program
This program is designed for SBA to engage with states, local governments, SBA resource partners, and other organizations in targeted outreach for small businesses underserved communities.
SBA is implementing this initiative by building upon its extensive network of resource partners across the country. To ensure the Community Navigator Pilot Program reaches communities across the country in the coming months, SBA will soon be announcing a new grant funding opportunity that will be open to proposals from SBA resource partners, states, tribes, units of local governments, and other nonprofit organizations.
Looking For A
Small Business Consultant?