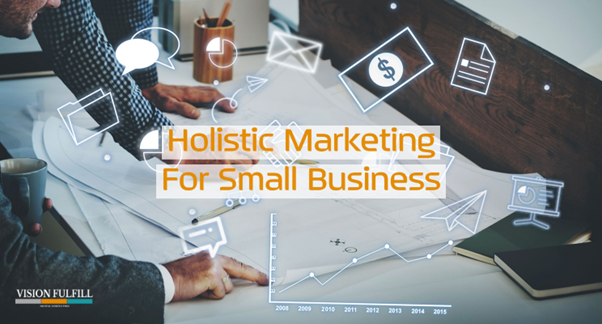 As Aristotle spread, "the whole is more than the sum of that part." This ancient philosophy has recently become more accepted in marketing. According to this concept, a business is not a combination of several departments that must function separately. Rather, all departments need to work towards the same goal, and marketing needs to be integrated into all departments. This concept sees marketing as a very important factor that every member of the business needs to participate in. The end goal in most cases remains the same: Higher customer acquisition with a great customer experience along with a positive brand image.
Before we go any further, let us first understand the different principles of holistic marketing:
The strategy is to get acquainted with customers, employees, partners and competitors. Creating a Customer Persona is one strategy as we shared earlier. Many businesses are moving from a purely transactional approach to an emotion-based approach, from pure product communication to experiential selling.
This involves a unified message that a business sends to its customers involving product, pricing, placement, promotion and communication.
Internal marketing is turning an employee into a brand ambassador. This is a cross-departmental marketing form consistency, where each department speaks the same language for its customers. The common goals remain the same as those mentioned at the beginning.
Also known as socially responsible marketing, this aims to attract customers who want to make a difference with their purchases. Customers are also getting attached to products or services where part of the proceeds goes to a noble cause or/and are promoting sustainability.
Holistic marketing comes naturally to Small and Medium Businesses thanks to a flatter structure, faster decision making, a participatory interdisciplinary approach, closer interaction with customers, and multitasking in a smaller business. Another very important factor for SMBs is tighter budgets as compared to bigger brands. This compels them to develop a comprehensive marketing strategy that can provide desired results without burning a hole in the pocket. Hence, rather than focusing on just one aspect of marketing their business such as social media campaigns, small businesses improve the customer experience, rethink pricing strategies, and connect them to current causes.