When I started working on the concept of Vision Fulfill Digital Consulting, one the first obvious questions I wanted answer was "What problem will I solve for my clients?" Like in most cases these days, my quest to find answers started with a Google search. Search results came back with a bunch of blogs listing various small business challenges & problems.
Some articles were remarkably interesting & informative reads. But most were written with the goal of projecting what the writer or publishing platform had to offer to small businesses. Almost none of them were written from a small business owner's point of view.
I have tried to put together a list of 5 challenges that truly matter to a small business and what a small business owner can overcome effectively. After all, we should only focus on what we can control and take everything else in our stride!
Maintaining a positive cash flow is the biggest ask for a small business owner. It is also the most important factor that makes a difference between success and failure for small businesses. A big number of businesses shut shop not because they are making losses but because they do not have cash to pay their bills.
The simplest definition of cash flow is "The difference between money coming in and money going out in any accounting period." I prefer a 30-day accounting period so I can track cash flow monthly.
When starting a business, have enough cash to cover first 6 months of your expenses.
Maintain a positive Operating Cash Flow (OCF) – OCF is the cash generated by a business through regular business activity without any external financing. A positive operating cash flow mean that the business is self-sustaining and is an ideal situation for any business.
Stack away spare cash equal to 3-6 months of your expenses and call it Contingency Cash Flow. There cannot be a more relevant time to talk about and prepare for contingencies.
For businesses dealing in good, nothing eats into your positive OCF faster than an inefficient supply chain or high levels of inventory. Invest in Supply Chain Management tools & teams.
Try not to get ahead of yourself when facing a growth opportunity. Consider your cash flow before overcommitting.
Small business owners have limited time with modest budgets and fewer resources at their disposal. They can end up neglecting customer acquisition & retention without foreseeing that it can be the start of the end.
You cannot cater to everyone with limited time, budget & resources. Develop crisp & clearly defined Buyer Personas and strive to serve them the best.
Never loose view of the problem that you solve for your customer. Always keep stick to that solution in your communication & messaging.
Commit 50% of your time towards fuelling your sales funnel with new leads. Remember only a handful of them will convert into real business. But you need them all at the top to acquire a handful.
Quality is your best relationship manager and there is no replacement to it. Strive for 100% customer satisfaction.
Your customer is your best advocate so listen more than you speak through your communication & messaging.
Always treat your customers with Compassion. It will never go unnoticed or unrewarded.
In a nutshell, always Delight your customer by giving more than he expects through your quality, service levels, messaging & communication.
Innovation is also important. You may not have the bandwidth to invest in research & development. But continue to innovate your value proposition, service & quality for your customers.
Building a capable & dedicated team is a major challenge for small business owners.
The challenge is to first identify candidates who are not only capable & dedicated but also as compassionate and flexible as you because of the demands of a small business. The next challenge is to convince them to take the risk of joining a small business and then retaining them with the company.
Build a core team for which you should:
Look for capabilities & virtues beyond the degrees, certificates & resumes.
See how the candidate can positively impact your business. Hire someone with the biggest potential impact.
Ensure that the candidate's persona is in sync with the values of your business.
Do not be afraid to hire multiple times for a single position in your core team. Keep going till you find the perfect fit.
Once you have a core team, nurture it to let it grow.
Be a Leader and not a boss – do not threaten or be threatened, instead give them guidance, freedom, authority & sometimes a chance to learn from their own mistakes.
Just like a happy customer, your core team can be your best advocate & mouthpiece when you need to grow your team.
As operations take over Brand Building, just like business development, can take a back seat because of limited resources & budgets. But that can throw a business into an ever-growing cycle of obsolescence.
Nothing builds a brand better than Satisfied Customers & Fulfilled Employees so you should be on the correct path if those are addressed effectively.
Mean what you say and say the same thing every time – honesty & consistency in messaging & communication can contribute amazingly towards building a robust brand.
Contribute as a brand towards your industry or society in general. It does not have to pinch the pocket; you can contribute your time or a skill or your intellect.
This is a happy challenge to have but a double-edged sword. It is common for businesses of all sizes to fail during a growth cycle. But small businesses have limited resources to fall back on and are more prone to this syndrome.
Do not overcommit or get a head of yourself – choose your opportunities wisely. Nothing sucks like letting go of a juicy opportunity, but overcommitting will not get you anywhere. Always weigh an opportunity with following in the backdrop.

Cash Flow – Make sure you have enough cash to cover any increased expenses during the growth phase.
Supply Chain – Make sure your supply chain is capable of handling increased demands.
Exit Cost – Make sure you can bear what you will lose if it fails in the worst case.

Quality – Always ensure that your quality levels are not compromised because of a growth spurt. Quality should always supersede growth. Poor quality will not get you new customers and you may let go of existing ones.
Customer Service – Growth should not come at the cost of customer satisfaction. A dissatisfied customer is too high a cost for any opportunity.
Government regulations, taxations, healthcare are some common small business challenges but do not find a place on my list. That is because:
They are either beyond your control and so worth little active effort.
All you must do is to remain on the correct side of law.
It is best left to the experts.
So, my approach is to engage a capable service partner who can align with your values and take care of all legal requirements while you focus on the actual job at hand.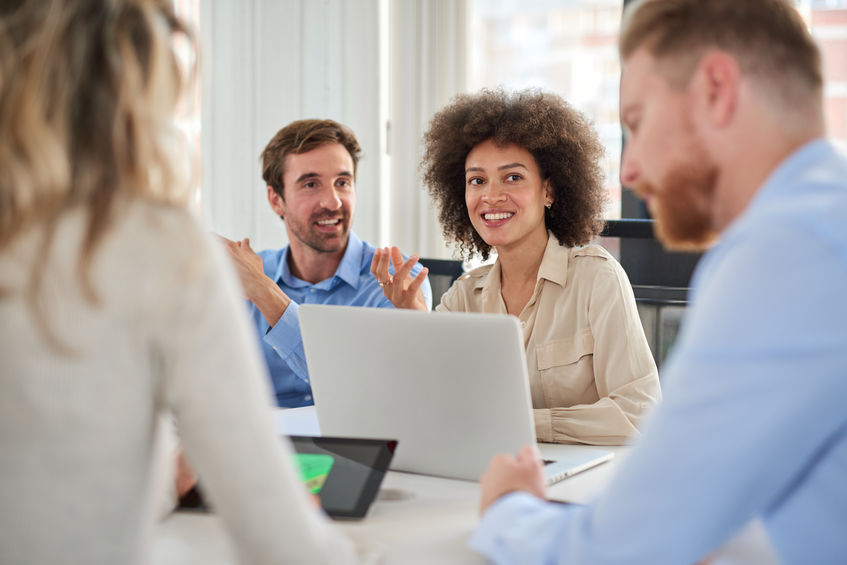 Looking For A
Small Business Consultant?